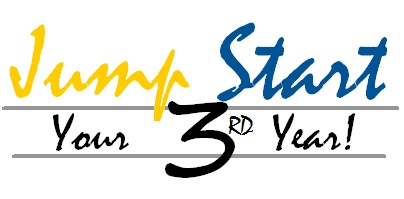 Students in the entering class of 2022 are required to meet with an academic advisor within their current school's major during their fourth semester at UC Merced. We hope that in meeting with an academic advisor that you get a jump-start on your third year by facilitating progress on your degree and support in the development of your educational goals.
Meet With an Academic Advisor
Jumpstart advising can be completed through walk-ins or appointments with an Academic Advisor . Check their office hours and availability to determine which best meets your needs. 
When meeting with an advisor or advising mentor, you must have the following:
A completed Graduation Plan (for remaining coursework) in MyDegreePath

Using MyDegreePath, complete a graduation plan which includes all of your remaining graduation requirements (you can find resources for how to create a Plan through Graduation here)
You are expected to have your plan completed, prior to your appointment/walk-ins
 
Resources to Complete the Graduation Planner
Graduation Plan Guide- This presentation provides a step-by-step guide on creating a graduation plan in MyDegreePath.
For Students Continuing in the School of Natural Sciences:
MyDegreePath audit - Refer to this document to determine which courses you should be registering for in order to progress towards your degree. Your MyAudit will let you know all the requirements necessary to complete your degree and whether or not you have completed them!
Planned NS Course Offerings 2023-2024- Use this list of planned Fall 2023 and Spring 2024 School of Natural Sciences courses to understand course availability for each semester. This document should be used for planning purposes only and is subject to change without notice.
Course Flow Charts - Select the appropriate course flow chart below to view general prerequisites for your major or intended major.
Minors – If you have a declared minor or if you plan on declaring a minor soon, you can find more information here: 
School of Natural Sciences Minors
School of Social Sciences, Humanities, and Arts Minors
For Students Planning to Major Outside of the School of Natural Sciences:
If you plan to change your major to something outside of the School of Natural Sciences, you can learn more information about building a personalized Proposed Plan through Graduation here:
University Catalog - Use the Catalog to view degree requirements for each major and minor, course descriptions, university policies, and everything else related to academics. Be sure to use the catalog for the year you entered UC Merced (2022-2023). 
MyDegreePath Audit – Run a "What-If" audit for your catalog year (2022) to view which requirements you have already completed toward a new major, and which requirements you still have remaining.
School of Engineering - View degree requirements for the Engineering majors.
School of Social Sciences, Humanities, and Arts – View degree requirements for SSHA majors.