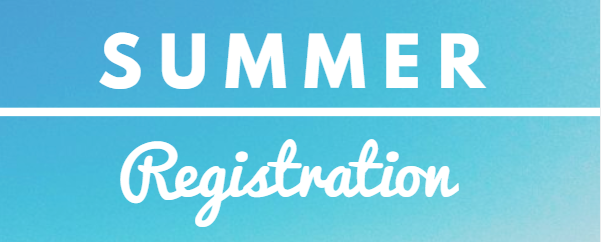 Click on picture above to watch a video to learn more about taking summer classes at/outside UC Merced.
UC Merced Summer 2020 Registration Information
Registration Dates:
•  Continuing Students: February 2020
•  Non-UC Merced Students: March 2020
Registering for Courses:
•  Check for course options in the Online Schedule of Classes
•  Register online at myRegistration
UC Merced Summer Session Dates:
•  Session A: May 26 – July 2, 2020
•  Session B: June 22 – August 14, 2020
•  Session C: July 6 – August 14, 2020
•  Session D: May 26 – August 14, 2020
 
For more information and details about Summer Session 2020 please make sure to visit the UC Merced Summer Session Webpage.
*Summer Session 2020 will be remote for all sessions.
Completing Coursework at another Institution
Summer is a great opportunity to take additional coursework to maintain or speed up your academic progress at UC Merced. The following steps below outline the process to take coursework at an institution other than UC Merced.
1. Before enrolling in coursework, see your Academic Advisor to determine the applicability of potential coursework to your program.
2. Preview the course schedule for course options at the institution of your choice. The following Approved Course Lists show available courses at other UC Campuses, CSUs, or other 4-year institutions and their UC Merced course equivalents.



* Community Colleges: ASSIST is an online student-transfer information system that shows how course credits earned at one public California College or university can be applied when transferred to another. Note that only lower division courses are offered at community colleges.
3. Register at the other campus and complete the course. Be sure to submit all transcripts to:
UC Merced Office of the Registrar
5200 North Lake Road
Merced, CA 95343
* Approved courses for CHEM 1 do not appear on Assist.org. Please see the list below for course articulations.

If a course is not on the approved list, please submit the course's full syllabus with the Course Review Form. Any course taken for degree credit outside of UC Merced must be approved by UC Merced Faculty.
Important Information about Transfer Credit
All courses must be taken for a letter grade. Grades of C- or better must be earned in order for credit to be awarded.

To receive credit for courses taken elsewhere, you must submit official transcripts from the institution you attended.

Courses taken outside the UC (Community College, CSU, and other 4-Year Universities) are not included in the total GPA but can be used to fulfill degree requirements.

Grades and units taken at another UC are counted in the cumulative GPA and units if taken during the summer or through an approved UC program (ex: Intercampus Visit Program)

UC Extension courses (excluding Concurrent Enrollment) cannot be used towards degree requirements as the courses are intended for non-degree seeking students.