There seems to be a misconception going around that Natural Science students cannot study abroad. Well, that simply isn't true! It just takes a bit of planning beforehand to make sure that you can make studying abroad the best it can be; even I, as a Biological Sciences major, have studied abroad and I'm still on track to graduate in four years.
My Experience:
During the fall semester of my senior year, I was provided with the opportunity to study abroad at the University of Queensland in Australia. Here, I given a firsthand experience of the day to day of university students and locals from across the world. At this university, I was able to enroll in classes that were not offered at UC Merced while also traveling to new places every weekend. Along with taking courses in Marine Biology and Terrestrial Ecology, I also learned about the history of a culture that little Americans know about (apart from what's seen in movies). My most memorable experiences have been snorkeling in the Great Barrier Reef, sleeping under the Milky Way on a clear night sky, and watching fireworks burst from every direction during the Brisbane River Fire Festival.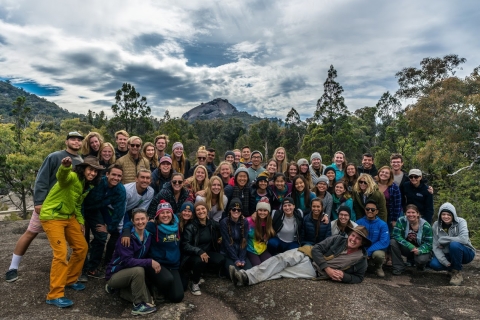 *Group picture of my UCEAP Program cohort posing in the beautiful Girraween National Park!
How to Prepare:
Now agreeing to study abroad is not a decision that can be made on the whim. More likely, you'll have to decide about 6 months to a year in advance. My first step was perusing various universities with countries of interest and understanding when certain deadlines, as the deadline for applications vary amongst different schools and semesters. Once I've chosen the university that I desired to attend, began to research different courses that were offered that I could take. Remember: it is important to align your desired courses with ones that will help fulfill requirements on your UCM audit or know that you have set apart enough leeway that you can still follow the normal progress policy (graduating within 9 semesters). A good way to check that your courses can fulfill requirements is checking the list of previously reviewed EAP courses and if not found, you'll have to submit a Course Approval Form (which may take 2-3 months so do this ahead of time).
After doing some online research, I spoke with my academic advisor to double-check my courses and make sure I can still graduate on time. Luckily enough, my Terrestrial Ecology course fulfilled my "one upper division BIO course with laboratory component" requirement! Suggestion: save some non-major specific electives for abroad so that there are more options and courses that can still help you graduate!
Once I've chosen my university and confirm my classes, the only thing now was to apply and wait for a response. And after that I talked to my study abroad advisor at the Office of International Affairs and was helped greatly on what to pack, financial aid/scholarships, and how to prepare for an adventure of a lifetime! If you have the time, I definitely recommend studying abroad as it brings a new perspective on academics and the American culture as well as just being an amazing experience that I will never forget.
To Do List:
If you're interested in study abroad, here is some guidelines that you can follow:
Step 1 Research Programs Offered on Study Abroad Website
Step 2 Fill out online application for Program by the program deadline
Step 3 Research potential classes to take
Step 4 Meet with an Academic Advisor to talk about the classes abroad
Step 5 Wait for approval from UC Merced to Study Abroad
Step 6 Secondary Application from University Abroad (if required)
Step 7 Wait on acceptance from University Abroad
Step 8 Apply for Scholarships and Grants (optional)
Step 9 Meet with a study abroad Financial Aid advisor
Step 10 Get Student Visa, Passport, Plane Tickets
Step 11 Research Living Options Abroad
If you have any questions about studying abroad as a Natural Sciences student, feel free to contact me at nspeermentor@ucmerced.edu or learn more about the process here.
Best,
Jeremy Mak
Academic Advising Mentor
Additional photos from my adventures abroad: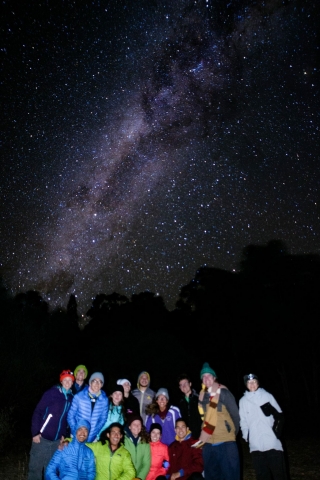 1) The night sky in Australia just can't be beat!

2) Forget Hawaii, try snorkeling in the Great Barrier Reef!

3) Make use of your intercontinental journey and take some time to vacation after schooling! I traveled around New Zealand with new friends after my semester abroad.