My name is Jeremy Mak and I participated in the California Ecology and Conservation program during Fall 2015. First, let me elaborate on what the program is all about. California Ecology and Conservation is a semester long course that provides students with hands-on field research experience hosted by the whole University of California system. Twenty-seven students (about three from each university) spend two months exploring, researching, and learning about the California ecosystems, all while living in the area that they're studying. This 15 unit program provides real-life scenarios of the day and the life of a field ecologist as well as revealing what it takes to conduct research in an outdoor environment.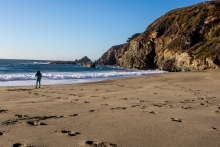 For my semester, I was able to experience just how diverse California truly was. My class hiked the snowy White Mountains, camped in the Catalina Islands, held kangaroo rats in the Mojave Desert, and so much more! I loved this program because it dove straight into field research, even on the first day. There were lectures (just like any university class) that taught me how to conduct unbiased research, from creating the research proposal to writing the report that explained the findings. For me, this course was truly a "learn by doing" class because we were allowed to choose the research topic that were most intriguing for us and to see actually discover results to answer a hypothesis that was genuine, unlike the premade labs that are normally held in universities. For example, I was able to study whether the creosote bush (a plant that is found in species-poor communities) in the Mojave Desert creates a beneficial or detrimental environment around them.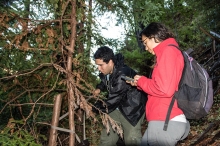 Apart from how the course is structured, I enjoyed the bonding between the 27 students who participated in the program. We would travel together, cook together, conduct research together, and camp next to each other. It isn't an abundance of people so I was able to grow close friendships that lasted beyond this one semester.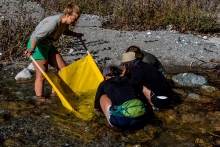 You can have these experiences too! California Ecology and Conservation is offered during all terms (fall, spring, and summer).  Apply here: https://nrs.submittable.com/submit! All UC undergraduates who have a 2.5+ GPA and who have successfully completed an introductory biology or ecology course are eligible to apply. This is perfect for those Biological Sciences and Earth System Sciences majors! For information on the places you'll go, how the program works, and what credits you'll receive from this course, come check out this website: http://www.ucnrs.org/teaching/cec.html.